[ad_1]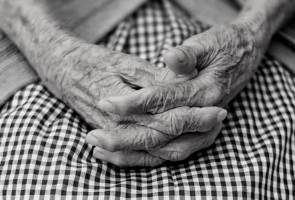 SINGAPORE
: Singapore is taking extra efforts to protect its seniors as the group is at significant risk when infected by COVID-19, said its Health Minister Gan Kim Yong.
Gan noted that globally about 80 per cent of COVID-19 deaths occurred among those older than 60 years and the same trend is seen in Singapore.
"Our death rates from COVID-19 are low, but those 60 and above account for the vast majority," said Gan who is the co-chair of the Multi-Ministry Taskforce on COVID-19 at a virtual press conference here yesterday.
"95 per cent of all COVID-19 deaths here involve seniors. Nearly one in six seniors developed severe symptoms and needed intensive care in the hospital. It is therefore critical that we make extra efforts to protect our seniors," he said.
Singapore, which reported its first two COVID-19 deaths on March 21, has recorded 20 fatalities to date.
Gan said even as the country cautiously starts lifting some circuit breaker measures, enhanced safeguards would be in place where necessary especially for vulnerable groups like the seniors.
"We have not seen widespread COVID-19 outbreaks in our nursing homes locally, but we cannot let our guard down," he stressed.
Since January this year, Gan said his ministry and the Agency for Integrated Care (AIC) have worked with the nursing homes on a range of safeguards.
As a further precautionary measure, the minister said homes serving the elderly have arranged for client-facing staff to stay at designated accommodation facilities on-site or at hotels during the circuit breaker period.
About 2,600 nursing home staff in the process of moving into hotels, he said adding that all staff and residents of nursing homes with symptoms of acute respiratory infection would be tested and new residents also tested prior to admission.
Since April 29, Gan said testing has been initiated for all 9,000 staff and 16,000 residents of the 80 nursing homes in Singapore.
Gan said all of the staff tested negative for COVID-19 except for one in Ren Ci @ Ang Mo Kio's nursing home.
"We will progressively test all 16,000 nursing home residents, and we expect to complete this by early June. We expect that more cases would be identified within our nursing homes with this extensive testing in progress," he said.
Beyond nursing homes, the republic is giving its attention to about 20,000 seniors with weak family support.
As at noon yesterday, Singapore's tally stood at 21,707, with more than 80 per cent involving foreign workers at dorms.
— BERNAMA


[ad_2]
Source link