[ad_1]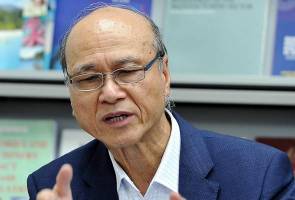 ALL MALAYSIANS are urged not to jump from the frying pan into the fire.
Having successfully flattened the COVID-19 pandemic curve and reduced to the minimum the number of deaths, it is the responsibility of Malaysians to prevent deaths through other causes.
Yesterday there were only two new COVID-19 cases which was the lowest figure so far during the Movement Control Order (MCO). During the entire MCO, the number of deaths from COVID-19 was 118.
But the number of deaths from road accidents from 18 March till 9 June (the last day of Conditional Movement Control Order),  there were 507 deaths from a total of 50,531 road accidents as disclosed by Health Director General Datuk Dr Noor Hisham Abdullah yesterday.
These deaths could have been prevented if motorists and other road users were more careful, more considerate and more law abiding.
With the introduction of the Recovery Movement Control Order (RMCO), the police are anticipating higher traffic volume on the highways and major roads across the country, leading to a possible spike in the number of road accidents and deaths.
Besides the needless loss of life, permanent disabilities, and grief as a result of these accidents, there are also negative impacts on the hospital and welfare services.
I urge all Malaysians using the highways and major roads to give careful consideration to the following for the sake of their safety and health and that of their loved ones.
Comply fully with the SOPs set up under the RMCO when returning for Balik Kampung or doing other travels
Exercise extra care and caution while driving, to prevent accidents and deaths.
Motorcyclists and motorists are advised to always follow the rules. Do not beat the lights or travel against the traffic. And this includes the food delivery riders.
Traffic police must enforce the road rules strictly and fairly.
Motorists must report cases of speeding and reckless driving.
As we practice social distancing to avoid COVID-19, cars and motorcycles must practice road distancing by keeping a safe distance apart while on the highways and major roads.
Having succeeded to prevent more COVID-19 deaths, we must now ensure that it is equally important to prevent more road deaths.
It's always better to be safe than sorry.
Let all Malaysians strive towards not only preventing more Covid deaths but also road deaths. Let us all embrace a safety culture. One life lost is too many.


[ad_2]
Source link