[ad_1]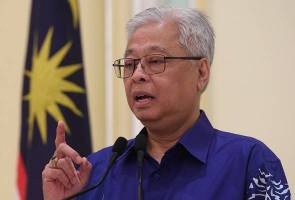 PUTRAJAYA
: Supermarkets and owners of business premises are required to ensure customers comply with social distancing and not too many to enter at the same time.
Senior Minister (Security Cluster) Datuk Seri Ismail Sabri Yaakob said the basis for the government's standard operating procedure (SOP) was that of social distancing and everyone must obey it.
"The basis of our SOP is social distancing. The reason we limit the number of people in a supermarket is to avoid cramping.
"If too it is too cramped, social distancing is not possible at all.
"The same thing must be done after the RMCO is implemented (from Wednesday).
"Lining up one meter from each other, the number must not be too big so that social distancing could be practised.
"I hope this distancing would become a new normal for Malaysians," he said at a press conference here today.
Ismail Sabri added that the implementation would also apply to bus operators who are not yet authorized to operate at full capacity.
"The SOP requirement that must be complied with is social distancing. If you want full capacity, surely there will be no distancing.
"For buses, those who embark and disembark, we have no record of. If there is an infection with other passengers, it will be difficult to detect.
"So far, we have not allowed full capacity, only half are allowed," he said.


[ad_2]
Source link