[ad_1]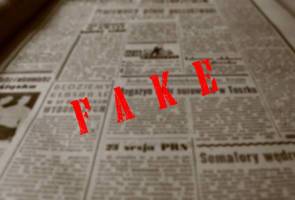 PUTRAJAYA
: The Royal Malaysian Police (PDRM) and the Malaysian Communications and Multimedia Commission (MCMC) have opened 262 investigation papers related to fake news on COVID-19.
Senior Minister (Security Cluster) Datuk Seri Ismail Sabri Yaakob said out of the total, 179 cases were still under investigation, 29 had been charged in court, 11 had been given warning notices and 18 had pleaded guilty.
"Through the Ministry of Communications and Multimedia (MOH) Quick Response Team (PRP) which was also set up to help curb the spread of fake news related to COVID-19, to date 263 disclaimers and explanations of fake news have been made public by the PRP," he said at a press conference here on Saturday.
Members of the public can provide information to PRP at ‪03-8911 5103‬ or visit WWW. SEBENARNYA.MY to check the validity of the news.


[ad_2]
Source link