[ad_1]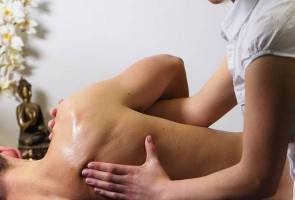 KUALA LUMPUR
: Over 100 blind masseurs were among the 200 blind people screened for COVID-19 at the Malaysian Association for the Blind (MAB) Complex in Brickfields here today.
MAB chief executive officer George Thomas said the screening was conducted in view of the permission given by the government for spa, wellness and reflexology centres to resume operations from July 1.
"With the courtesy of BP Healthcare Group Malaysia and Doctor2U, MAB managed to gather approximately 200 blind people, whereby over 100 masseurs were also screened for COVID-19 at MAB.
"The communities are thankful and happy to receive such support which will help them to generate income and support their families hereafter," he said in a statement today.
Previously, massage centre therapists were required to be screened prior to the operations which became an extra burden to their current financial struggle.
Thomas explained that, during the pandemic, many visually-impaired and blind masseurs suffered the loss of income as some blind massage centres had to close their business due to financial constraints in trying to sustain the operational costs, such as rental and utility bills.
— BERNAMA


[ad_2]
Source link