[ad_1]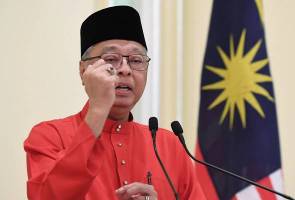 PUTRAJAYA
: The government does not require the use of a special wristband to prove a person is COVID-19 negative because a letter of confirmation from doctors is sufficient.
Senior Minister (Security Cluster) Datuk Seri Ismail Sabri Yaakob said the use of the accessory was never made compulsory by the Ministry of Health (MOH) for those who have undergone COVID-19 testing or screening.
"MoH does not make it compulsory for those who have done a swab test to wear a wristband to prove they are COVID-19 negative.
"The letter (from the doctor) is sufficient to show that they are negative … (furthermore) negative in the test once does not mean the person is always negative," he told a daily press conference here on Friday.
Commenting on whether there is a need for the use of such wristbands for illegal immigrants (PATI), he explained the same reason applies to them.
"If it involves PATI, there is no need to worry as they would straight away be placed in the immigration detention centre or government-provided places after the swab tests are conducted. So, no need to wear a wristband.
"But for the common people, after taking a swab test, they are given a letter from a doctor and can be used to show evidence of them being COVID-19 negative," he said.


[ad_2]
Source link