[ad_1]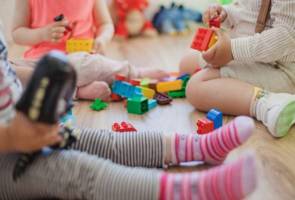 PUTRAJAYA
: The Health Ministry (MOH) will discuss the need to reopen nurseries at its meeting with the National Security Council (NSC) tomorrow, Health director-general Datuk Dr Noor Hisham Abdullah said today.
He said they would look into this matter now that several sectors of the economy had been allowed to operate under phase four of the Movement Control Order (MCO) which began today.
"This matter (reopening of childcare centres) will be discussed at the NSC meeting tomorrow. We have made a proposal and it will be considered.
"But what is important is for all sectors to abide by the MOH guidelines, regardless of whether they are nurseries, restaurants or institutions," he told a daily media briefing on COVID-19 here today.
He said it should not be a problem if nursery operators could adhere to the MOH guidelines.
He said this when asked on the grouses of parents who have returned to work but were facing problems sending their children to childcare centres, which have been shut since the MCO was enforced on March 18.
Dr Noor Hisham reiterated that the economic sector had to be given priority in restarting operations, adding that MOH would monitor developments in the next two to four weeks before deciding on other sectors.
"For the social and education sector, there might be a bit of a delay," he said.
He said the ministry would also study the possibility of allowing activities like exercise not involving close contact.
"So that will also be considered provided they follow our guiding principle on social distancing," he said.
He reminded factories which have resumed operations to abide by the MOH guidelines to curb the spread of COVID-19.
Dr Noor Hisham also said there was no need to close the Sarawak General Hospital (SGH) despite the detection of COVID-19 cases among its personnel as the situation is under control.
"Most of these infections, as I said, were not from the hospital, maybe from the community. Those involved in ICU care or taking care of COVID-19 patients have not been infected," he added.
–BERNAMA


[ad_2]
Source link