[ad_1]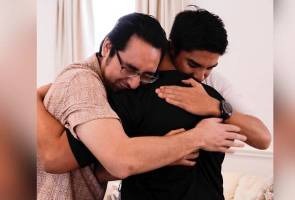 KUALA LUMPUR
: "Time to move on." Those were the words of former youth head of Parti Pribumi Bersatu Malaysia (Bersatu), Syed Saddiq Syed Abdul Rahman.
In his latest Twitter post, he said that when his services were no longer needed in Bersatu and Armada, it was time for him to leave.
"If you want to take the party, please take it. If you want to remove my membership number, just remove it. I will not delay your efforts.
"I will also withdraw the civil suit against the dismissal of my membership in Bersatu," he said in a statement attached together in the link.
Armada in a statement also announced the appointment of Armada Vice-Chief Mohd Aizad Roslan to lead the Bersatu youth wing following the nullification of Syed Saddiq's membership on May 28.
Commenting further, Syed Saddiq who is also Muar Member of Parliament, said a political party is a 'vehicle' to protect the country and its people, not for the benefit of the individual and for the sake of attaining a luxury life.
"I understand the path is not easy… Those who are on the same path will also receive the same fate, threatened from left and right, dismissed from post held and be thrown far away," he said.
However, he said the relationship built whilst in Armada would not be cut off.
"If you ask me, I am humbled. The experience and knowledge I have gained in Armada is of great value," he added.


[ad_2]
Source link