[ad_1]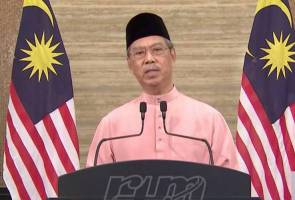 PUTRAJAYA
: The government has decided to extend the Conditional Movement Control Order (CMCO) for another four weeks until June 9, 2020.
Prime Minister Tan Sri Muhyiddin Yassin in a special message today said the decision was made on the advice of the Ministry of Health (MOH) and the National Security Council (MKN), as efforts to combat COVID-19 have not been fully successful.
In addition, the Prime Minister said, in the public opinion, he found that the average people wanted the government to continue to take reasonable steps to combat the outbreak.
"This means that all regulations and SOPs implemented during the current CMCO period will remain in effect until June 9, 2020.
"Any changes to regulations, SOPs or the list of sectors that are allowed to operate will be notified from time to time," he added.
Muhyiddin expressed his thanks and congratulations to all the frontline staff who have sacrificed so much during the last two and three months to ensure all Malaysians survived the COVID-19 outbreak.
In addition, he also thanked all Malaysians from Perlis to Sabah who have always been disciplined in complying with the MCO and CMCO for making it easier for frontline personnel to handle the crisis.
"As a result of the hard work of the frontline personnel and the discipline of the people throughout the MCO and CMCO period, we have succeeded in making almost all of our country or zones in the country green," he said.


[ad_2]
Source link