[ad_1]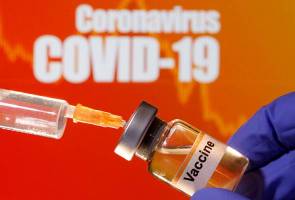 LONDON
: The UK hosted the Global Vaccine Summit on Thursday, bringing together leaders from governments, civil society and the private sector in a virtual event to support Gavi, a global vaccine alliance led by Bill and Melinda Gates, Anadolu Agency reported.
The summit surpassed its target of raising US$7.4 billion and instead raised US$8.8 billion.
British Prime Minister Boris Johnson said in his opening speech that he hoped the summit would be a "moment when the world comes together — uniting humanity in the fight against disease."
"We must use the collective purchasing power of Gavi, the vaccine alliance, to make that future vaccine affordable and available to all who need it," he said.
The UK is Gavi's top donor and is calling on other governments to follow its lead.
This is the second time Britain has led the Gavi fundraiser, which takes place every five years.
The summit was planned before the current pandemic; pre-announced pledges already reached 75 percent of the target. The summit was attended by over 50 countries and 35 heads of state.
In April 2020, International Development Secretary Liz Truss pledged GBP330 million a year from the UK's aid budget over the next five years (GBP1.65 billion) to help protect 75 million children from preventable diseases.
The US has pledged US$1.2 billion over three years and Norway US$1 billion and Japan US$100 million. The Gates Foundation donated US$1.6 billion.
"In addition, the foundation is proud to support the new COVID-19 vaccine advance market commitment with a US$100 million contribution to help make sure that when a COVID-19 vaccine is discovered, everyone who needs it can have access – starting with healthcare workers and other high-risk populations," Bill Gates said.
Gavi has operated for more than 20 years and develops and distributes vaccines in poor countries.
The summit aimed to raise at least US$7.4 billion for Gavi to immunise a further 300 million children against infectious diseases such as measles, typhoid, polio, cholera and HIV/AIDs by 2025.
The project aims to save up to eight million lives in some of the world's poorest countries over the next five years.
The summit also tried to agree on plans for the future coronavirus vaccine to be distributed equally across the world and not just to Western countries that funded it.
— BERNAMA


[ad_2]
Source link