[ad_1]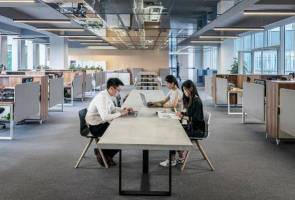 PUTRAJAYA
: Employers are urged to play a bigger role in addressing the spread of COVID-19 among workers.
Director-General of Health, Datuk Dr Noor Hisham Abdullah said the causes of the spread of infectious diseases include workplace, accomodation and personal hygiene.
Among the actions that can be taken include educating employees on self-hygiene practices, the environment at the workplace and homes, and preventive measures.
In addition, employers need to provide conducive accommodation to ensure safe social distancing.
"Employers also need to monitor and ensure that infection prevention practices are practised by workers at their workplaces and accommodations, screening non-citizen workers for COVID-19 (especially in the construction and security sectors) in all the Red Zones as directed by the government," he said at a press conference here on Wednesday.
At the same time, non-citizen workers from the Yellow Zone and the Green Zone are encouraged to be screened by their respective employer initiatives.


[ad_2]
Source link