[ad_1]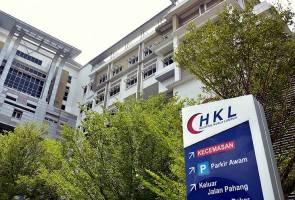 PUTRAJAYA
: The Ministry of Health (MOH) will temporarily release the Kuala Lumpur Hospital (HKL) from the COVID-19 case treatment in an effort to ease the pressure on frontline personnel.
Director-General of Health Datuk Dr Noor Hisham Abdullah said patients with mild symptoms would be transferred to the Quarantine and COVID-19 Low Risk Care Center at the Malaysia Serdang Agricultural Expo Park (MAEPS).
He said patients in category four and five would be transferred to the Sungai Buloh Hospital.
He added the MOH also considered revising the work schedule of the health staff.
"We have now seen the use of Intensive Care Units (ICU) have decreased and patients in need of respiratory care have also decreased.
"So, there may be time for our staff to rest and we will also look at the staff schedule.
"We have a temporary hospital in MAEPS and now we will transfer patients from HKL to MAEPS. We will temporarily release the HKL, so they can focus on other activities," he told a daily press conference here today.
Dr Noor Hisham also reiterated the MoH's commitment to continue providing treatment to all patients and not only focusing on COVID-19 patients.
Commenting further, he said there were 1,566 nurses, doctors and specialists from the private hospitals working with the MoH to ease the burden on the ministry's health personnel.


[ad_2]
Source link