[ad_1]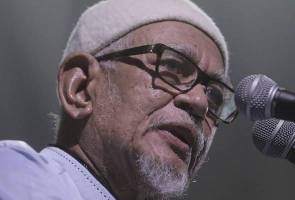 KUALA LUMPUR
:
Pas did not set any conditions or impose any demands in the process of forming the new Cabinet.
Its president, Datuk Seri Abdul Hadi Awang, said he is leaving it to the wisdom of the Prime Minister, Tan Sri Muhyiddin Yassin in appointing his Cabinet members.
However, he wants only those with integrity to be appointed.
"I have expressed my view that the Cabinet shall consist of people of integrity, competence and skill and represent the plural community.
"I also suggested it should involve the professionals to assist the Government in enhancing the level of the economy, education, health and welfare of the people and establishing the function of Hisbah (ombudsmen) in administration.
"I urge Pas to leave it to the Prime Minister's wisdom in forming the Cabinet in the near future without setting any conditions or making any demands," he said in a press statement today.
Abdul Hadi also appreciated the Prime Minister's invitation on his part to give his views on the formation of the new Cabinet.


[ad_2]
Source link